Brave Resemblance — Beer Aragveli

Brand "Aragveli" speaks to modern Georgians who live free and open-minded but at the same time respect past, traditions and culture.

Name "Aragveli" derives from the little squad of 300 brave peasants and fearless warriors defending homeland from invaders in the battle of Krtasnisi, which took place at the end of 18th century.

These brave and freedom-loving people populated high mountains of Svaneti and Tianeti, the regions of Georgia where river Aragvi is taking place.

April 2018
"Aragveli" ideally, can be considered a common name for Georgian in general, as it encompasses values supreme for every worthy Georgian citizen: love for homeland, authenticity, respect for past's traditions and openness for progress and the future.
Culture always defines person and soul, as with simple decor and plain ornaments the faces of people of
maountains always bear straight eye, order and honesty.
Major inspiration - visually were strict, simple an clear geometrical forms which often can be seen in the ornaments of Georgian culture, be it traditional garments, objects of everyday life or warfare.

#howitlooks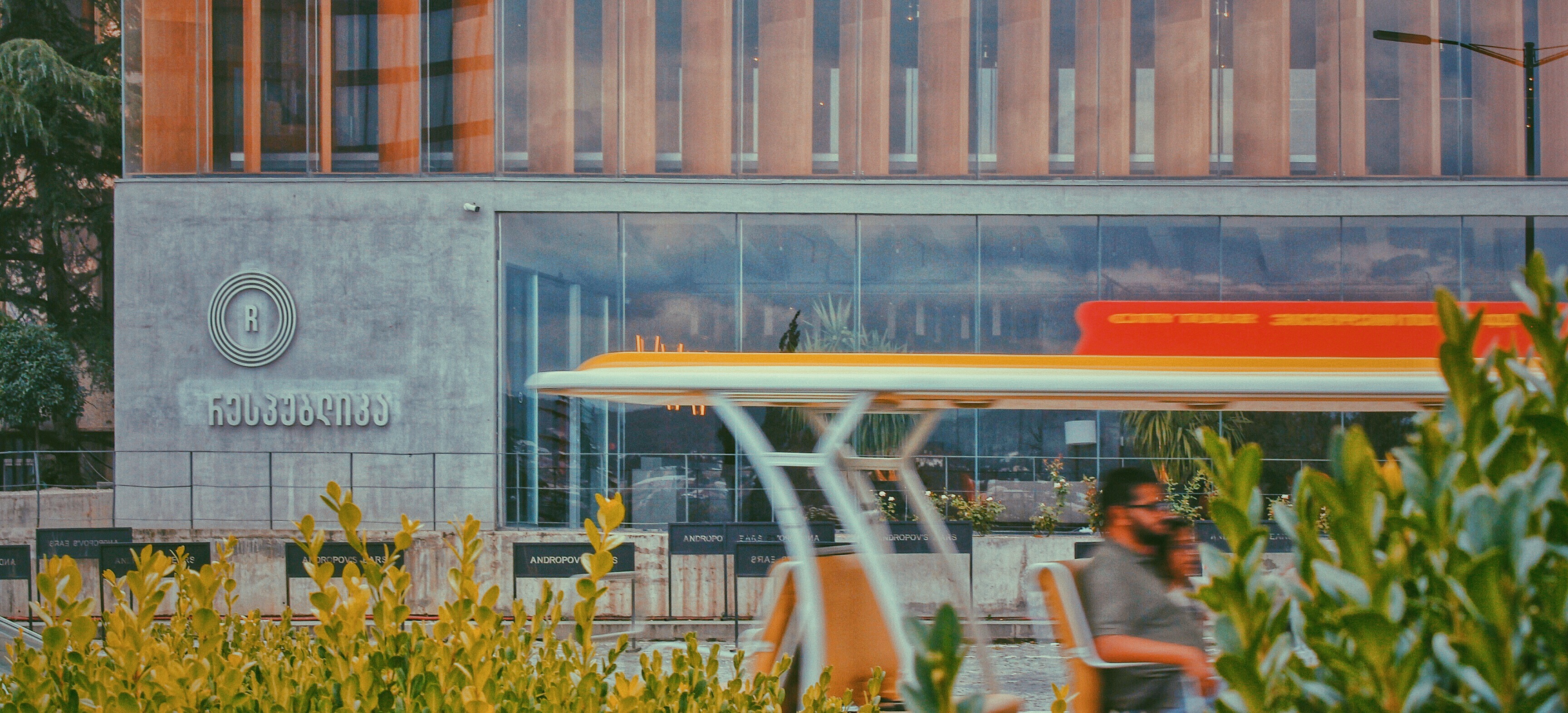 REPUBLIC —
Entertainment Area & Public Space
UNITY OF PLENTY

From the beginning of its origin, mankind was striving to unite. Some argue that it's the main reason why we survived and reached prosperity as a race.
State (in latin "Res publica") is the highest form of organization of human society, it always has a multi-level structure where each individual plays a certain role, which leads, ideally, to survival and benefit of everyone in the state. This is a unique feature for any kind of state, no matter form, be it communism, capitalism or monarchy and no matter culture, traditions or social norms.
Meant to play an important role in the social and cultural life of Tbilisi, REPUBLIC is based in the center of the city, its a four storey building, it combines concert space, restaurant, wine shop, showrooms, and other types of institutions.


Built around the letter "R", four circles in the logotype for REPUBLIC, represent four floors of the building and at the same time a schematic representation of a hypothetical state where every individual is heard and empowered to play his or her part for wellbeing of everyone involved.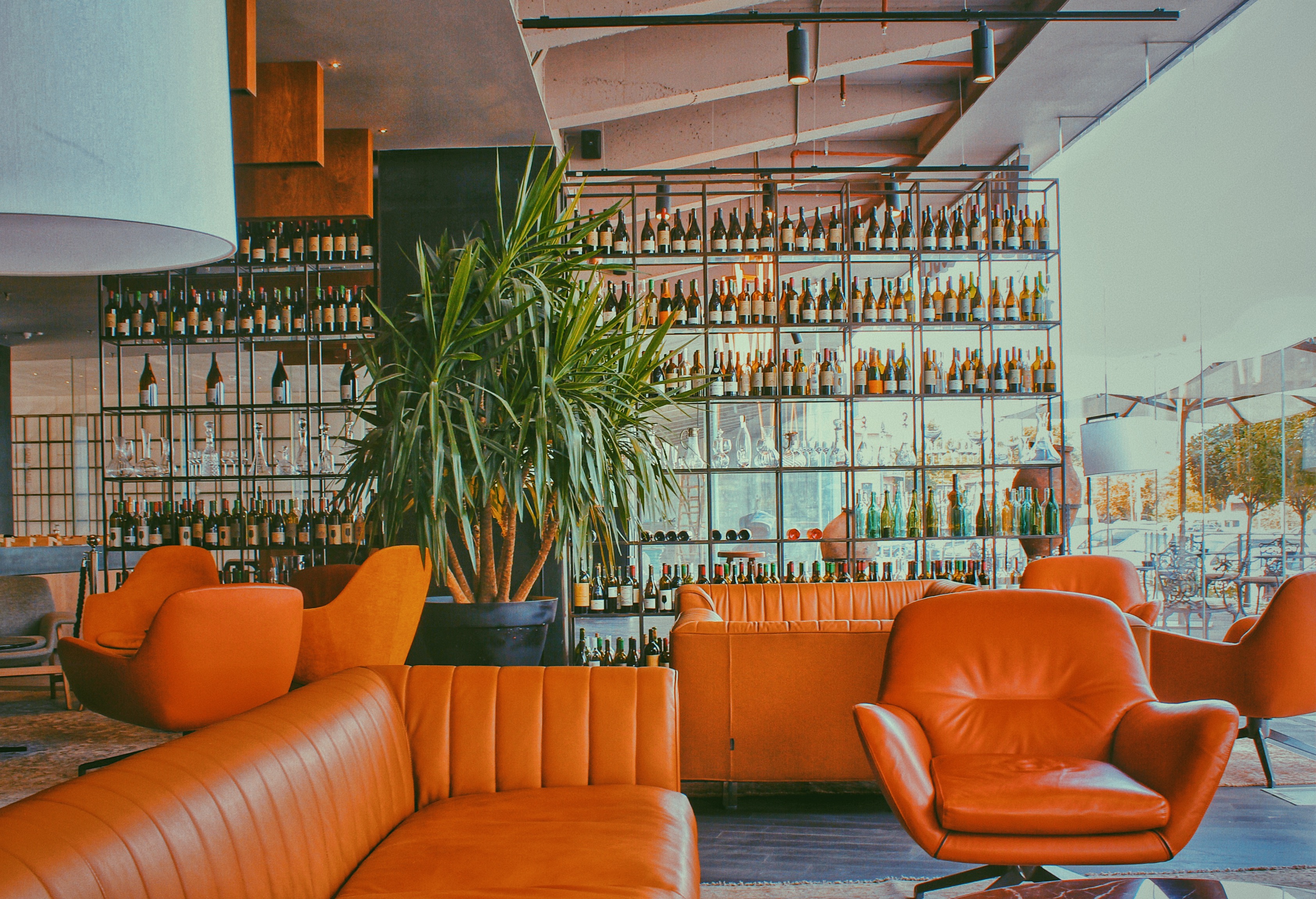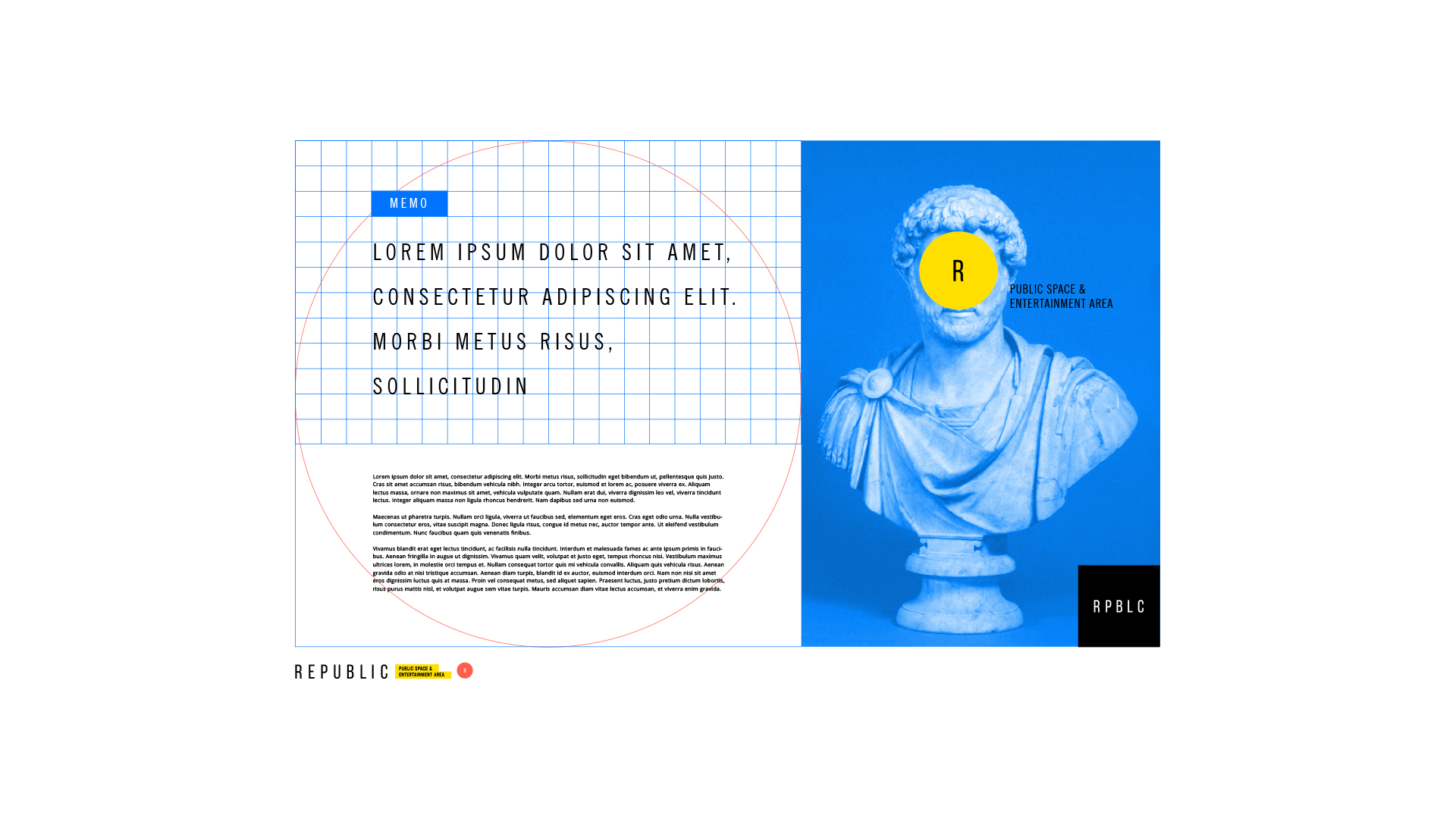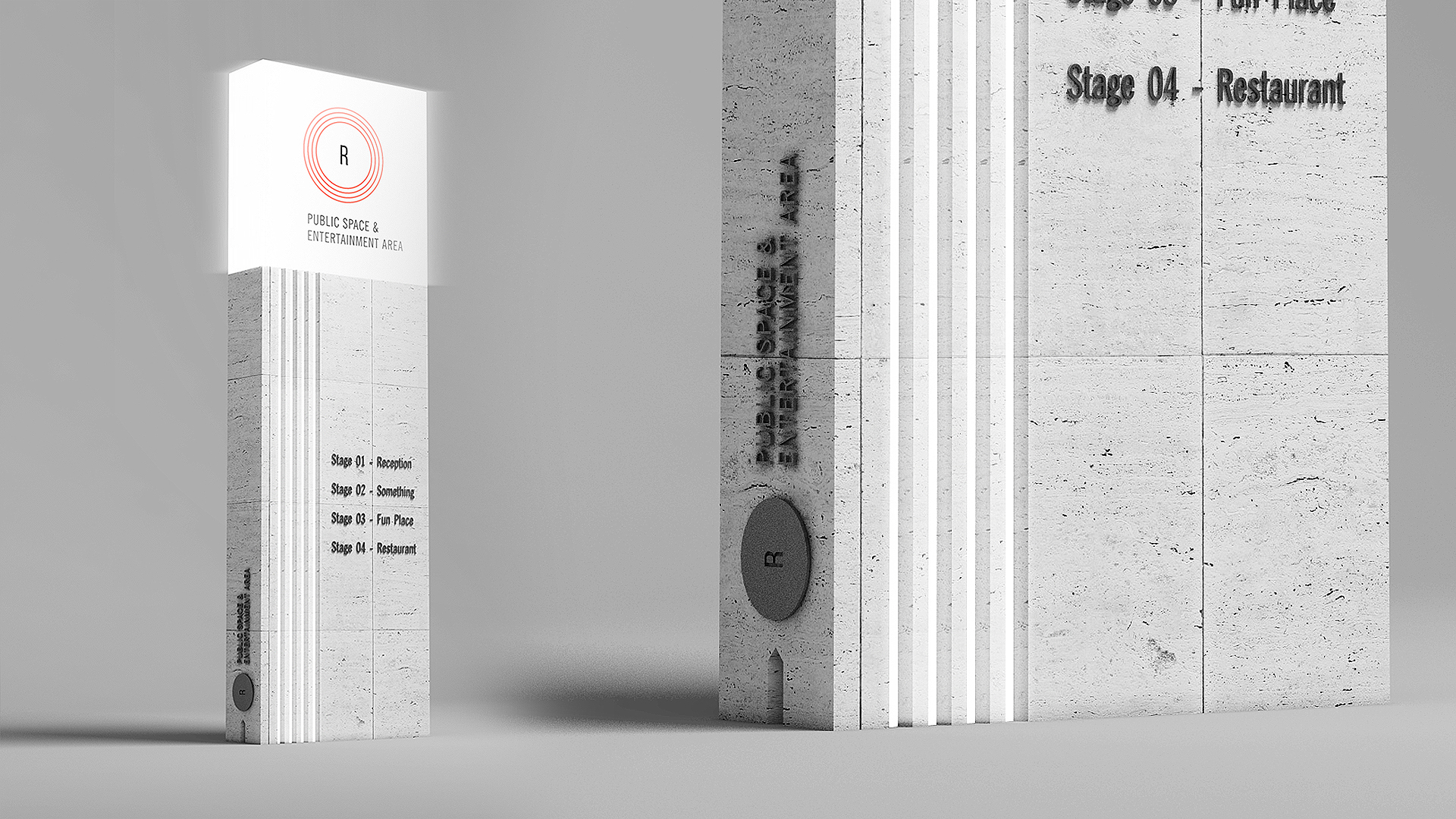 WINE PIROSMANI - FAMILIAR FACE
Niko Pirosmani, simply referred to as Nikala (1862–1918), was a Georgian primitivist painter who posthumously rose to prominence.
︎

Born: Nikoloz Aslanis Dze Pirosmanashvili 5 May 1862 Mirzaani,
Kakheti, Georgia, Russian Empire.

Died: 9 April 1918 (aged 55) Tbilisi,
Transcaucasian Democratic Federative Republic.

Nationality: Georgian Education: Self-taught Movement: Naïve Art
To celebrate 150th anniversary of profound Georgian painter Nikala Pirosmani, Teliani Valley decided to come up with a souvenir wine, red and white in a single pack. Intended to be for export markets mostly, this brand had to bear more of exclusivity and uniqueness, at the same time request was to step aside from standard packaging and traditional labeling.

To keep things fresh we decided to take a different approach, instead of using instantly identifiable to practically every art lover, primitivist style, painter's works, we concentrated on Pirosmani's uniquely survived photographic portrait.

︎
Pirosmani red semi-sweet wine naturally made from the Saperavi grape variety cultivated in the Akhoebi vineyards of the Kardanakhi village in the Alazani Valley. The wine is fermented in clay jars buried in the ground, an ancient Kakhetian wine-making technique.

︎
Pirosmani white semi-sweet wine made from a 40% Tsolikauri, 60% Tsitska blend. It has won 3 gold medals and one silver medal at international competitions.

Inspired by characteristic grainy photographs in old newspapers, this design work mostly focuses on a persona of the artist, psychological authenticity which can be read in the eyes of the painter, looking at us from another epoch.

The uncountable black grains of small and bigger sizes symbolize splattered in time and space paintings by Nikala, which mostly were painted on simple black cloth, as he assumed it was more convenient material for his unique naive style.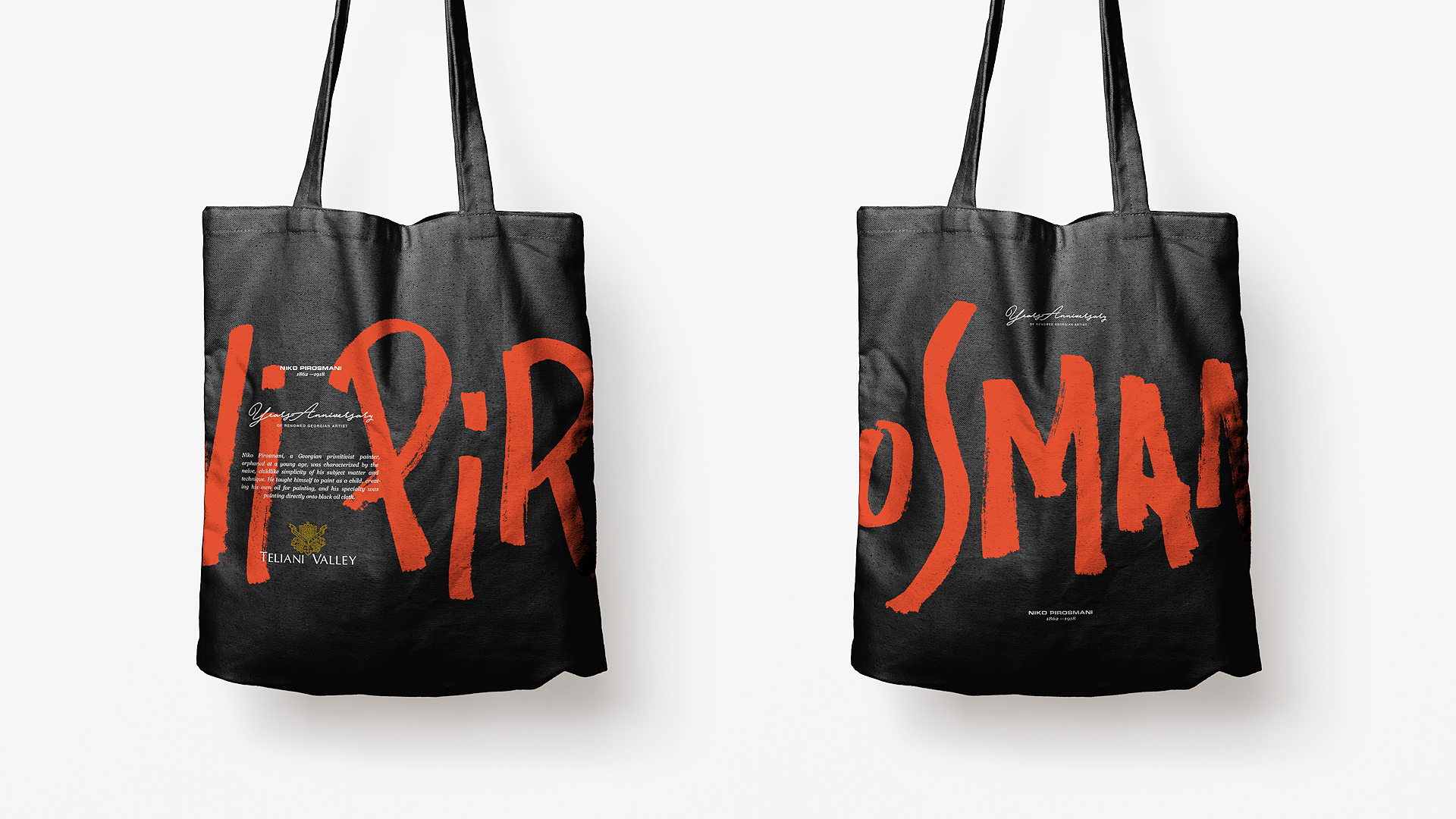 Niko Pirosmani, a Georgian primitivist painter, orphaned at a young age, was characterized by the naïve, childlike simplicity of his subject matter and technique. He taught himself to paint as a child, creating his own oil for painting, and his specialty was painting directly onto black oil cloth.

Red & White Semi Dry Wine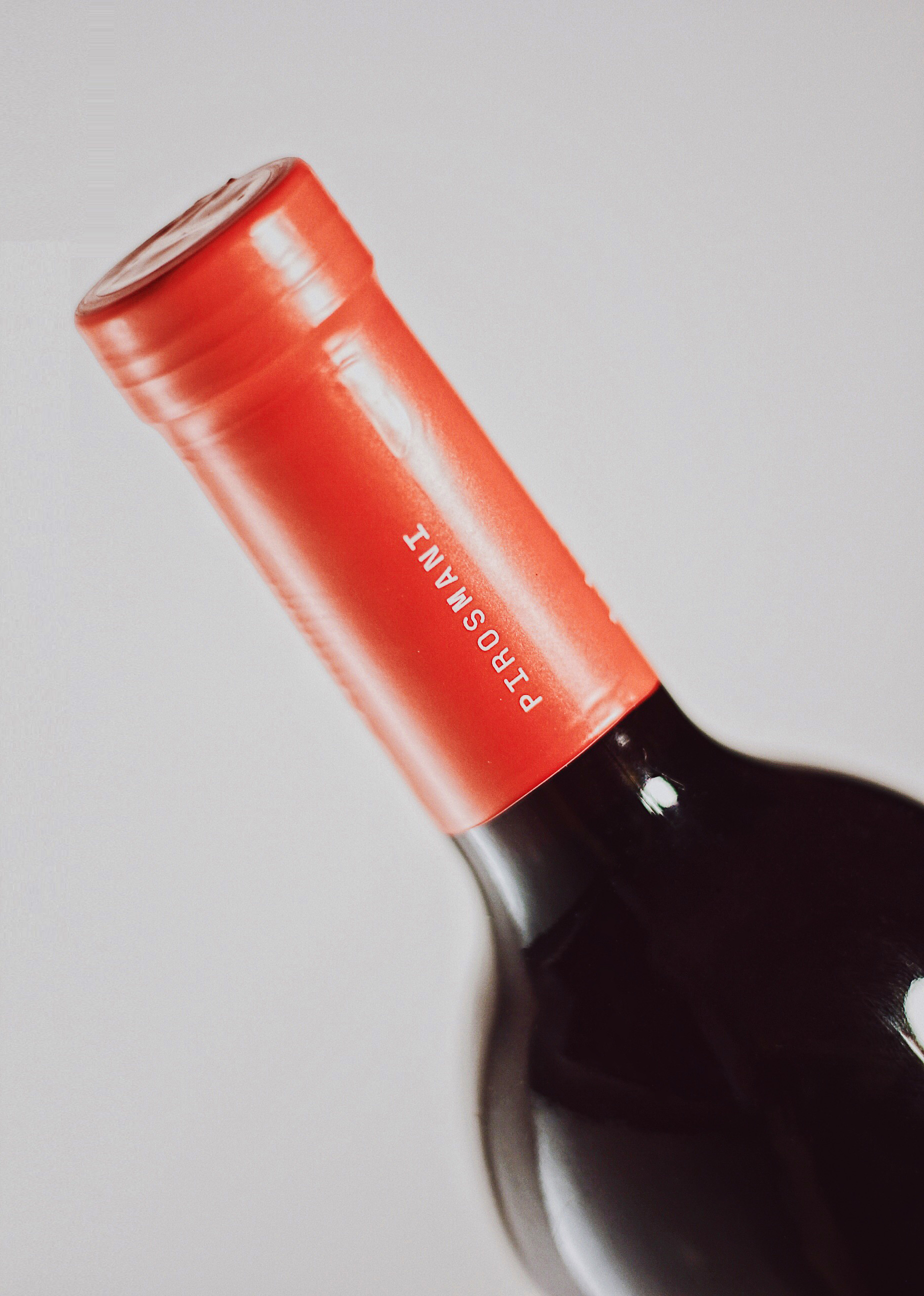 Pirosmani Red Semi-Sweet Wine


Pirosmani White Semi-Sweet Wine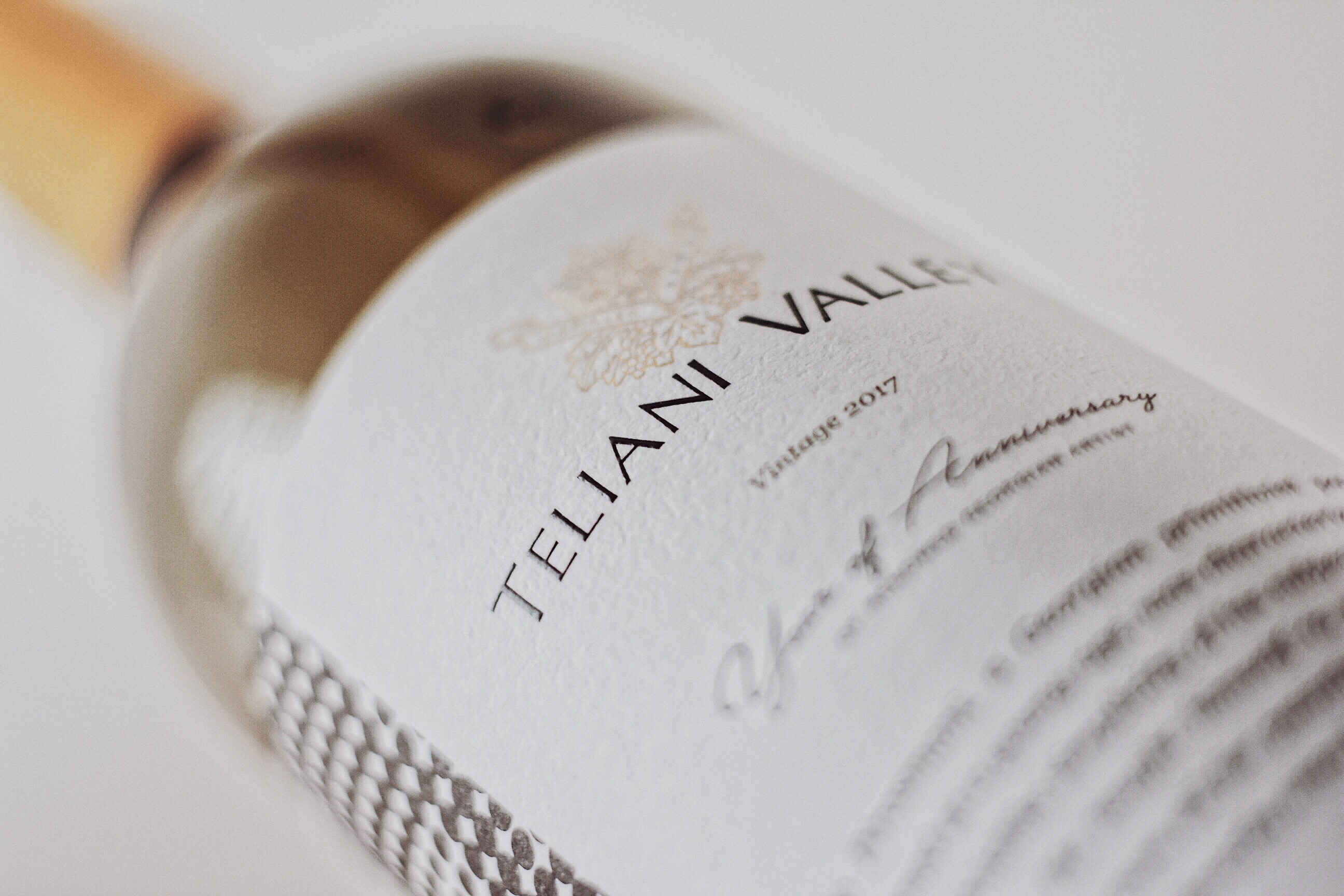 Scoot — Scoot: Rebel Souls ︎︎ ︎︎︎
The biggest challenge in today's Tbilisi is overcrowded traffic, it's a growing problem. As millenials don't put up with established rules and habits - transportation, leisure and time-saving are no exceptions. Thus seeing a business opportunity here was just a question of time for young entrepreneurs from Scoot-Scoot, one may say - brand established by millennials, for millennials.


May 2017


#moodboard


In an attempt to shift things for a new generation, Scoot-Scoot is bringing whole new game and culture of transportation to the city and to the minds of Tbilisi's citizens, foreseeing free, global and connected future.
#brandkeywords

> FUNKY > INSPIRATIONAL > STICKER > PLAYFUL > ADVENTUROUS > ARTISTIC > EMOTIONAL > SIMPLE > COURAGEOUS > BOLD > FEARLESS > MEMORIES > REAL > DREAMY > FREE > OPENMINDED >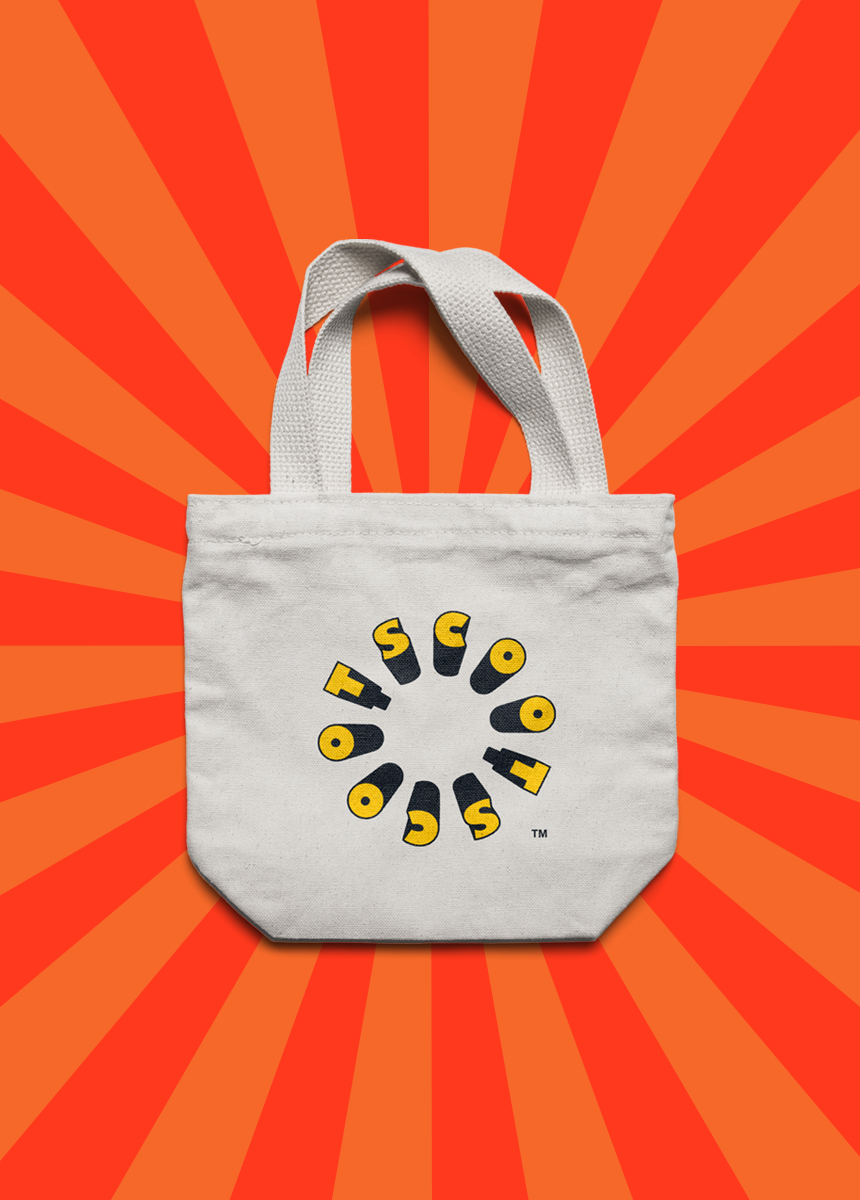 #howitlooks
It's not a secret (for those who did), that driving scooter, is a different kind of experience. You feel empowered and free, no matter even if there is a traffic jam, you just enjoy the ride, and literally, feel the moment. It's always a traffic zen, rather than traffic jam for those on two wheels.

With visual style for Scoot-Scoot we express rebel soul of the generation. It's full of colors, speed, love and the thirst for revolution. Rooted in the 70's, the era of hippies and anti-establishment movement, visual style pays a huge tribute to that epoch, it echoes the rebellious culture of the 70's and melts into 80's MTV generation inspired prosperity. The style is heavily inspired by visuals of western culture, its bright and dynamic.︎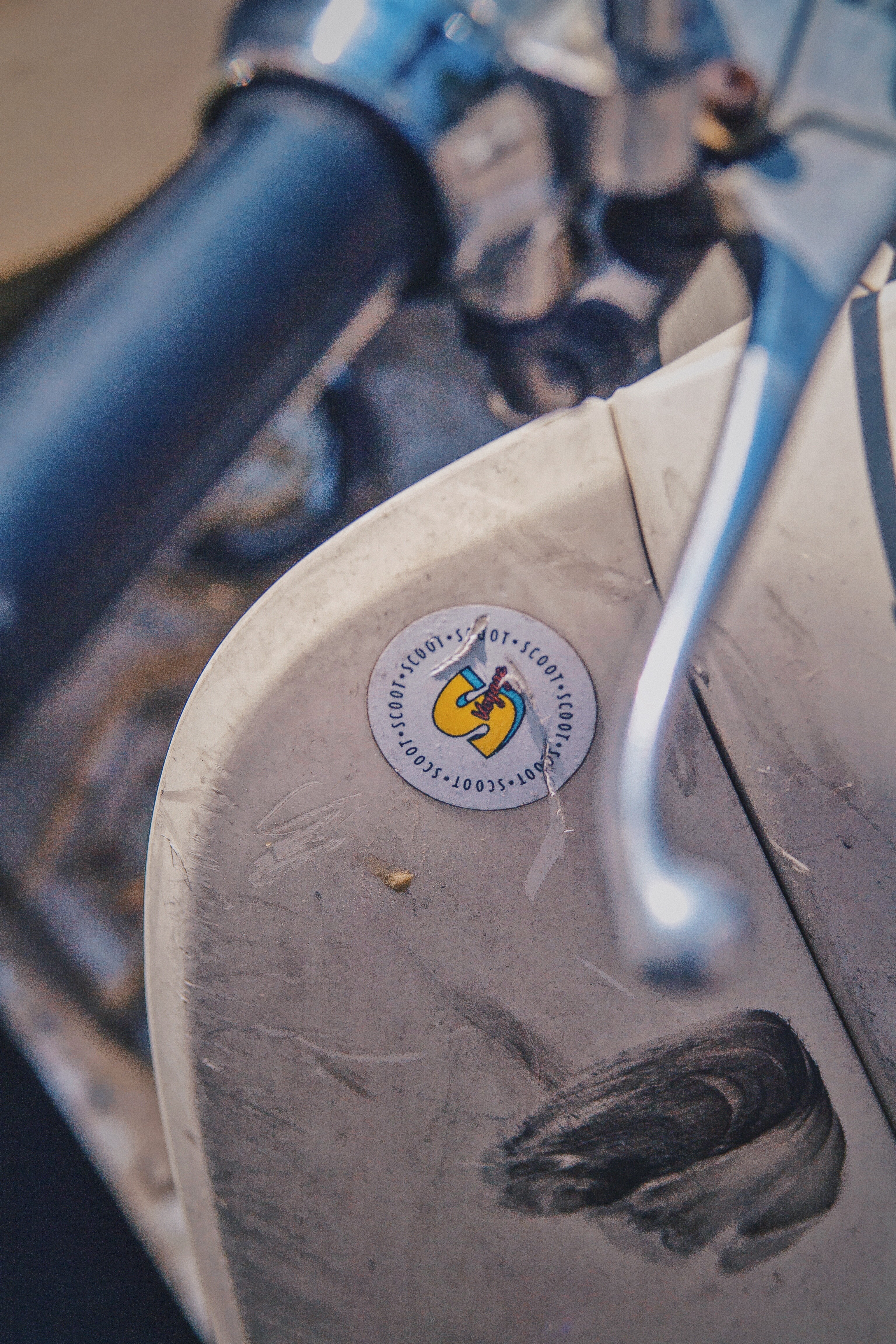 DEFINING GREEN — PLANT SHOP
Situated in the heart of Tbilisi, Plant Shop is a place where anyone who loves plants can find something interesting.Best accessory for your garden, fancy flower for your new coffee table, beautifull cactus for your boss.. you name it. Expert knowledge and outstanding collection of plants and garden accessories. It's all here.
Intentionally plain, identity for Plant Shop is of two colors - black and white. This simplified palette underlines ambitious mission of the brand - to become a home for plant enthusiasts and bring educational function to local communities.
What makes Plant Shop unique compared to other competitors is its willingness to educate people. Seminars, masterclasses, lectures on all topics ralated to plants and garden, are often held by Plant Shop.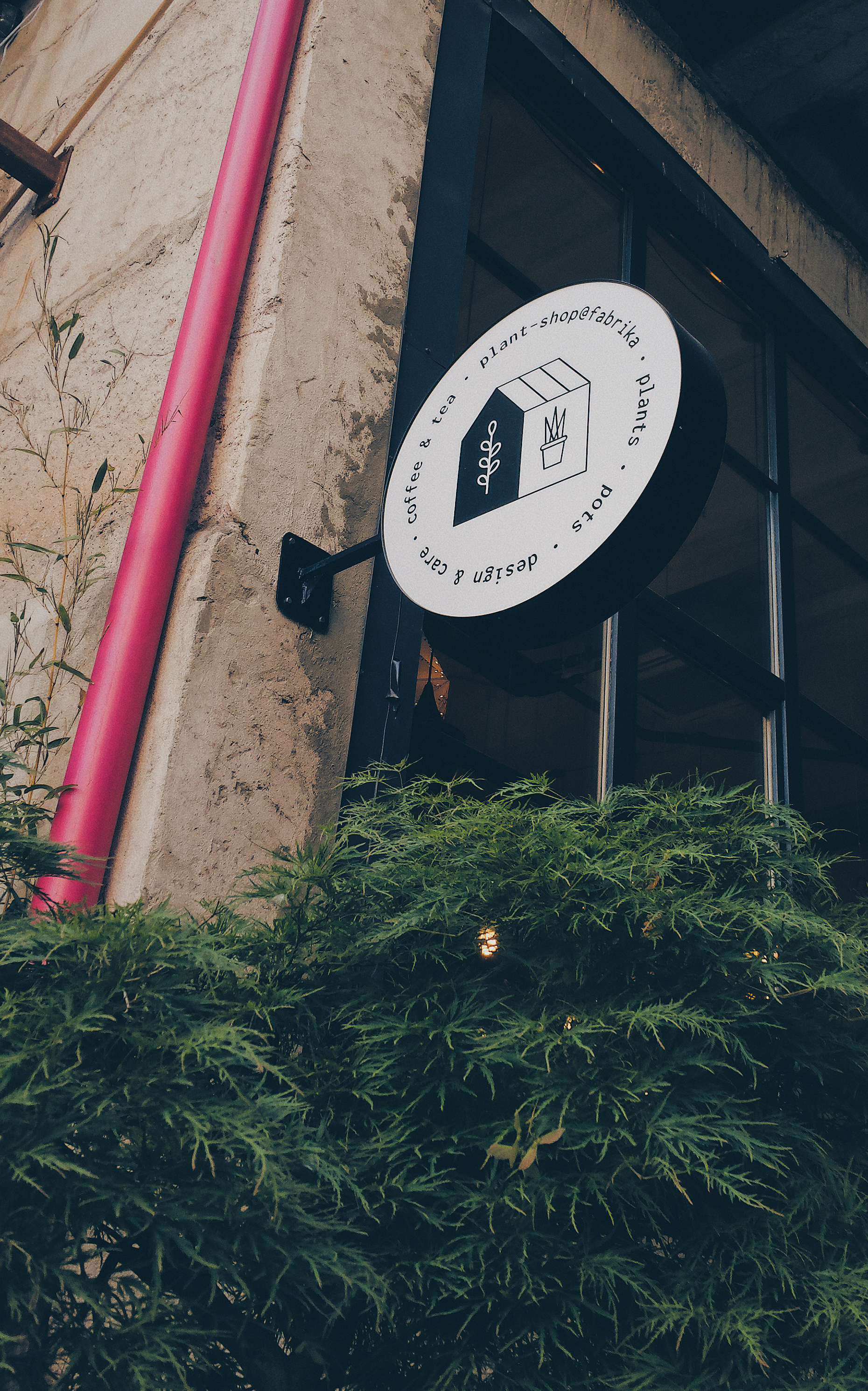 Considering all of the above, eventually we developed not a single logo, but a system of logotypes and symbols which organically fits into the brand philosophy and makes the brand standing out.