PIROSMANI — A Living Legend.

TBC Bank was sponsoring the restoration of two of lesser known paintings of the greatest painter in Georgian history - Niko Pirosmani. The final exhibition of restored paintings along with other memorable artifacts connected with life and oeuvre of Pirosmani took place in the walls of exposition space of central branch of the bank.











︎

Niko Pirosmani a Georgian primitivist painter, orphaned at a young age, was characterized by the naïve, childlike simplicity of his subject matter and technique. He taught himself to paint as a child, creating his own oil for painting, and his specialty was painting directly onto black oil cloth.

Article from WikiArt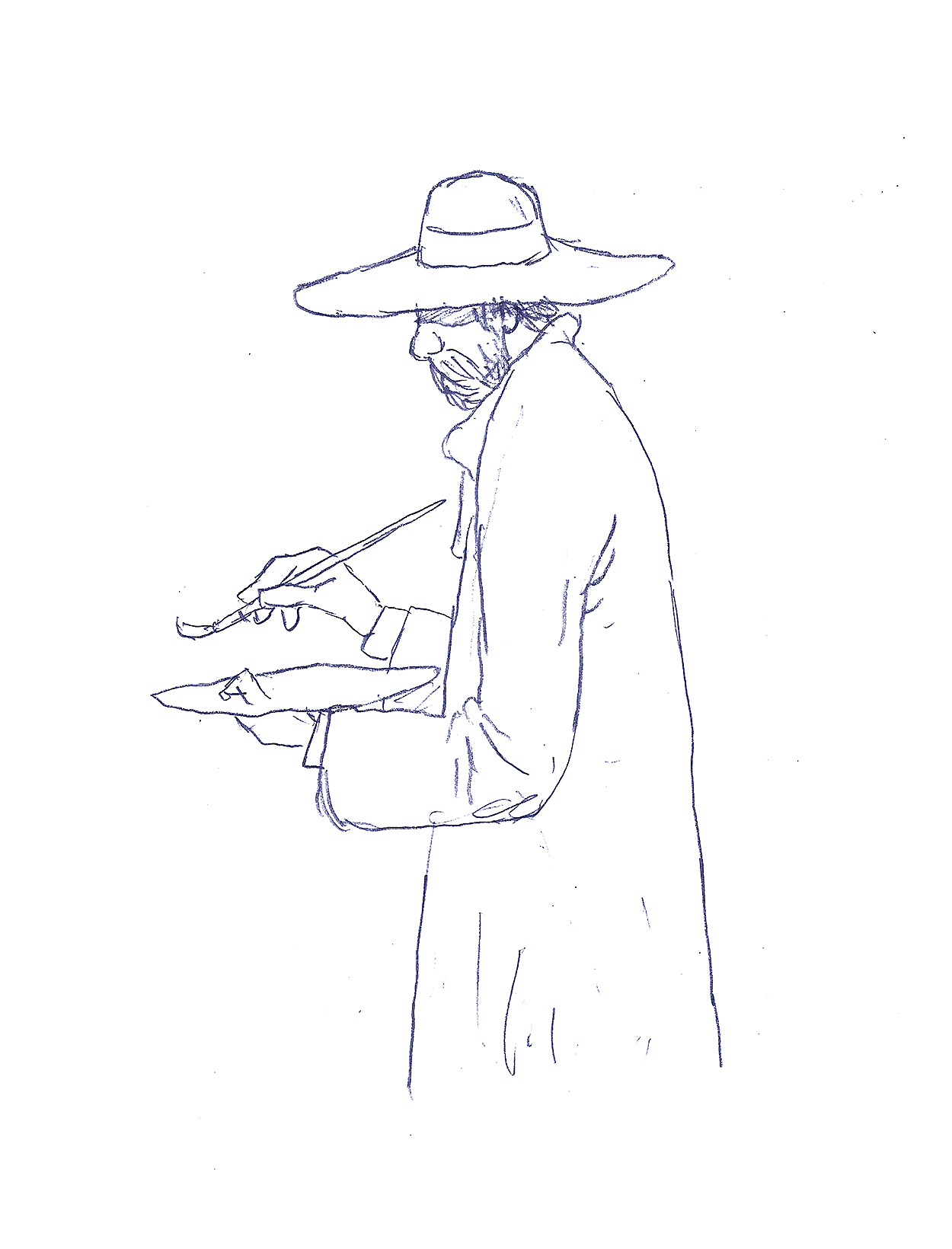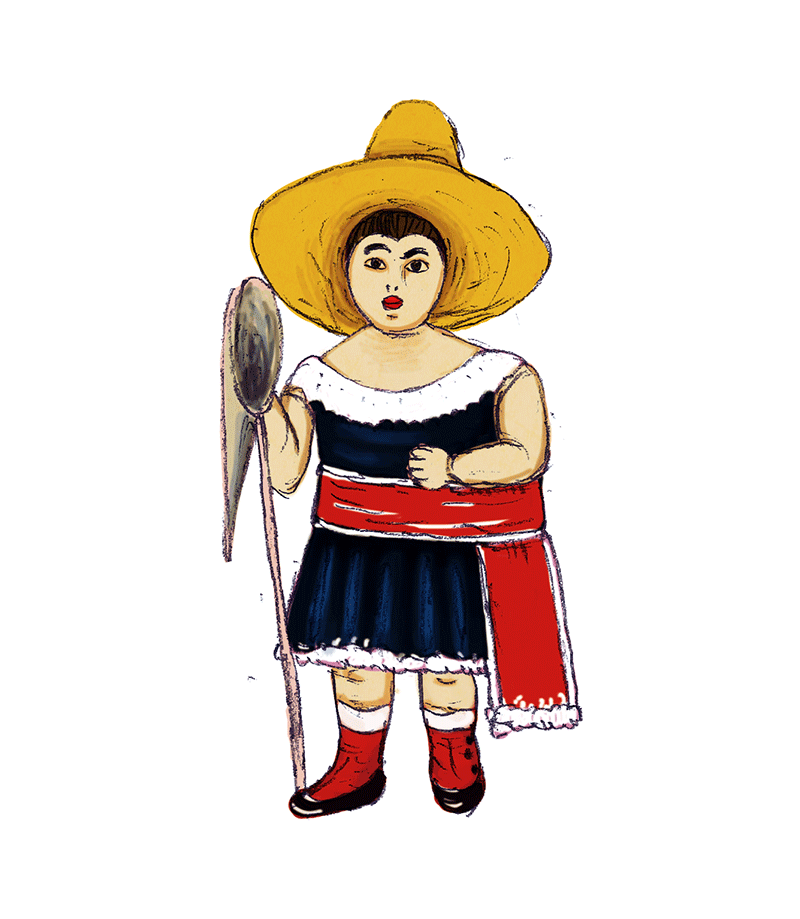 The Studio was approached by the bank with the brief and idea to create a short stop-motion, in order to raise the awareness about the forthcoming exhibition among millennials and older audiences with kids.
#storyboard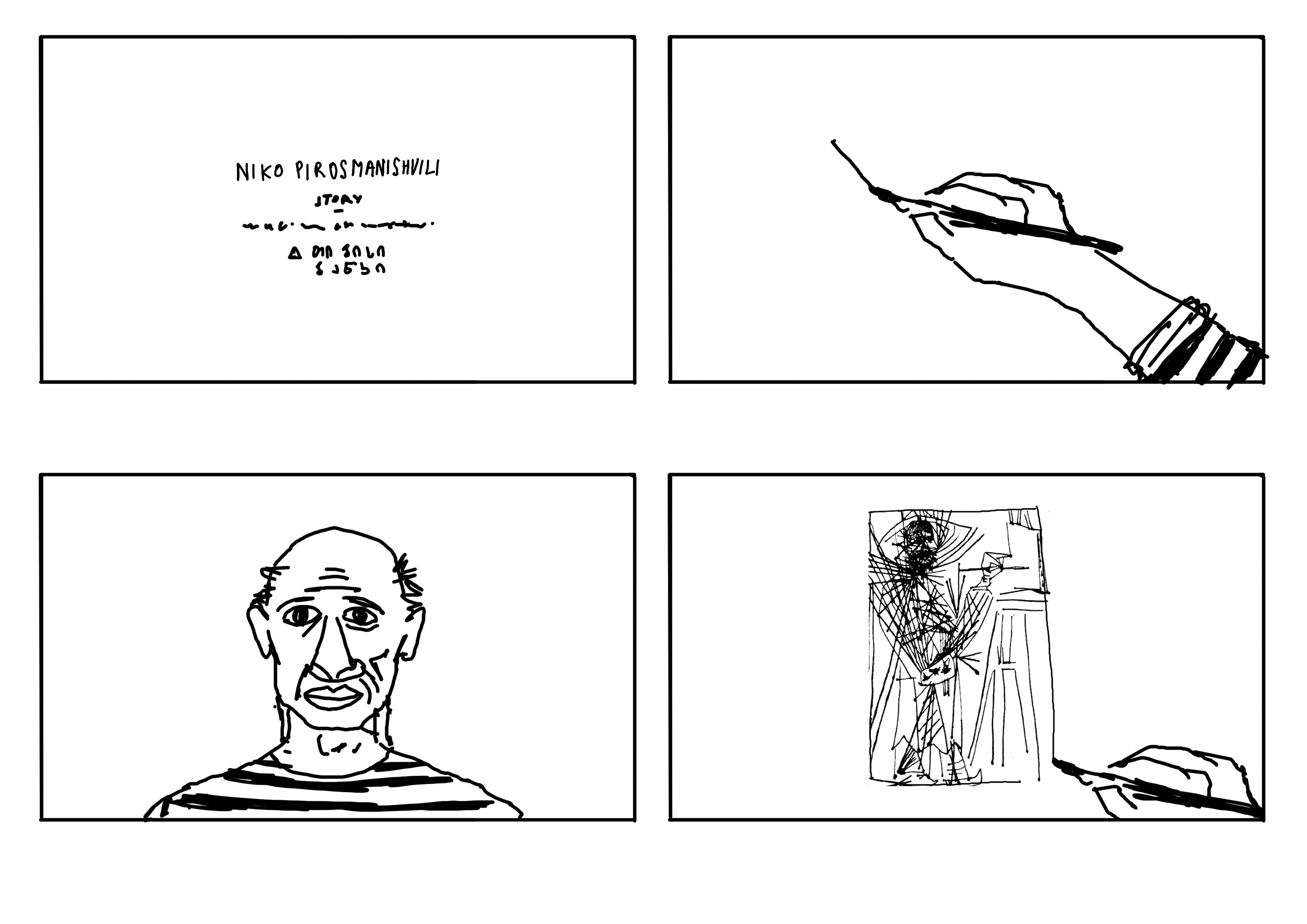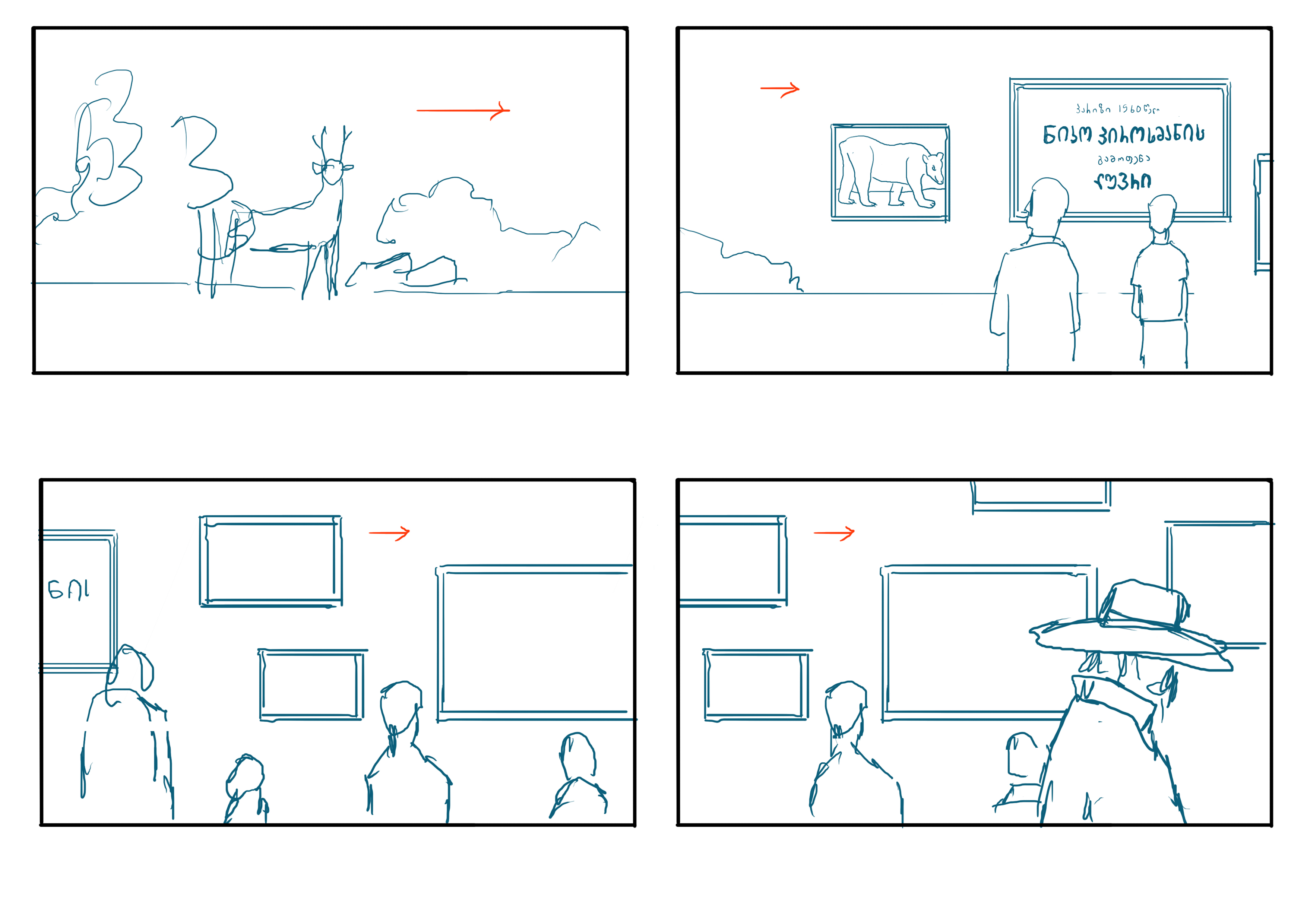 The main idea was to illustrate the less known facts from Niko Pirosmani's life to wide audiences, through unique characters and scenes taken from the paintings of the artist, in an informal and engaging manner.
The main challenge was to adopt unique style of Pirosmani paintings to an overall aesthetics of the feature.