WINE PIROSMANI - FAMILIAR FACE
Niko Pirosmani, simply referred to as Nikala (1862–1918), was a Georgian primitivist painter who posthumously rose to prominence.
︎

Born: Nikoloz Aslanis Dze Pirosmanashvili 5 May 1862 Mirzaani,
Kakheti, Georgia, Russian Empire.

Died: 9 April 1918 (aged 55) Tbilisi,
Transcaucasian Democratic Federative Republic.

Nationality: Georgian Education: Self-taught Movement: Naïve Art
To celebrate 150th anniversary of profound Georgian painter Nikala Pirosmani, Teliani Valley decided to come up with a souvenir wine, red and white in a single pack. Intended to be for export markets mostly, this brand had to bear more of exclusivity and uniqueness, at the same time request was to step aside from standard packaging and traditional labeling.

To keep things fresh we decided to take a different approach, instead of using instantly identifiable to practically every art lover, primitivist style, painter's works, we concentrated on Pirosmani's uniquely survived photographic portrait.

︎
Pirosmani red semi-sweet wine naturally made from the Saperavi grape variety cultivated in the Akhoebi vineyards of the Kardanakhi village in the Alazani Valley. The wine is fermented in clay jars buried in the ground, an ancient Kakhetian wine-making technique.

︎
Pirosmani white semi-sweet wine made from a 40% Tsolikauri, 60% Tsitska blend. It has won 3 gold medals and one silver medal at international competitions.

Inspired by characteristic grainy photographs in old newspapers, this design work mostly focuses on a persona of the artist, psychological authenticity which can be read in the eyes of the painter, looking at us from another epoch.

The uncountable black grains of small and bigger sizes symbolize splattered in time and space paintings by Nikala, which mostly were painted on simple black cloth, as he assumed it was more convenient material for his unique naive style.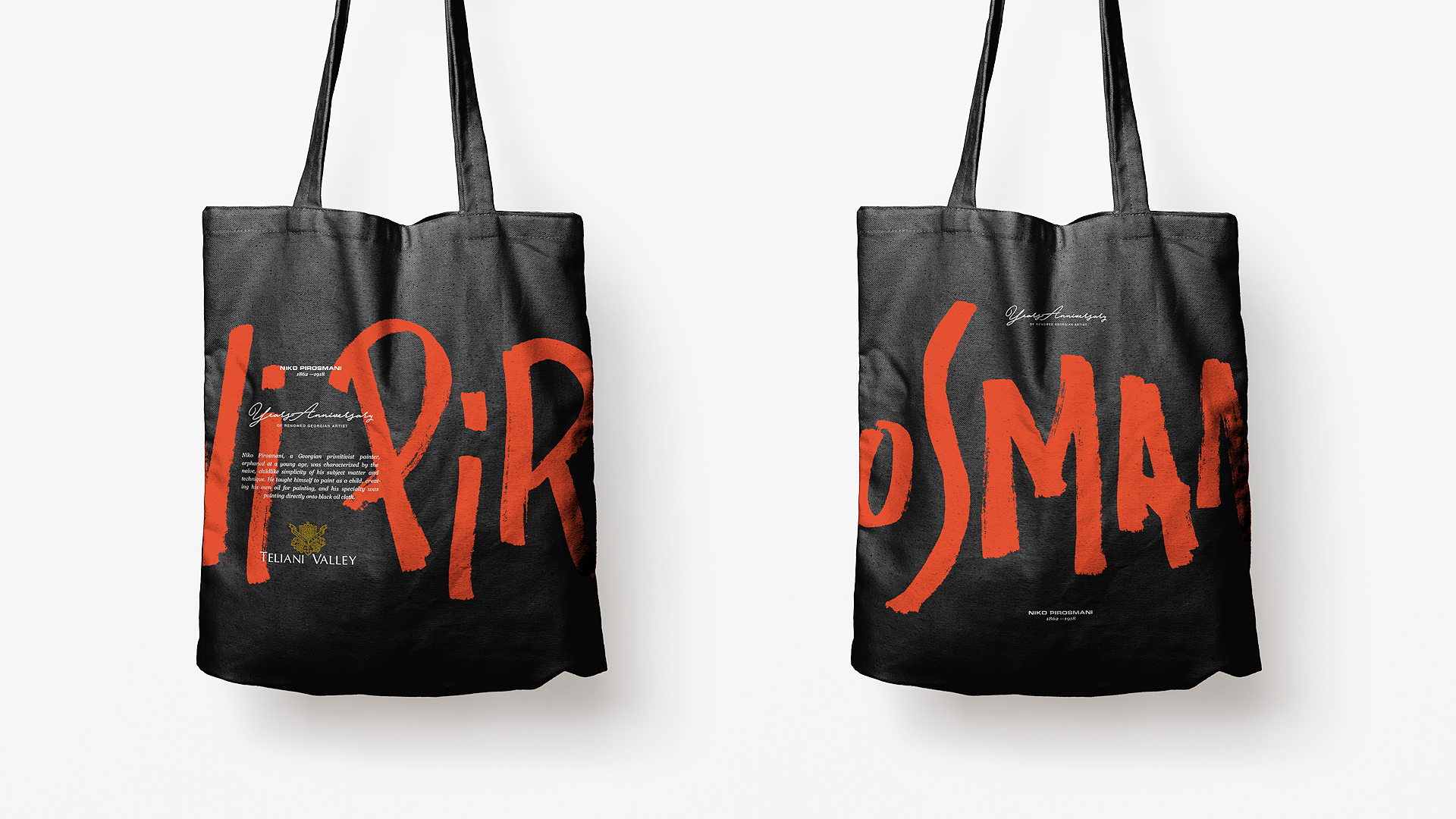 Niko Pirosmani, a Georgian primitivist painter, orphaned at a young age, was characterized by the naïve, childlike simplicity of his subject matter and technique. He taught himself to paint as a child, creating his own oil for painting, and his specialty was painting directly onto black oil cloth.

Red & White Semi Dry Wine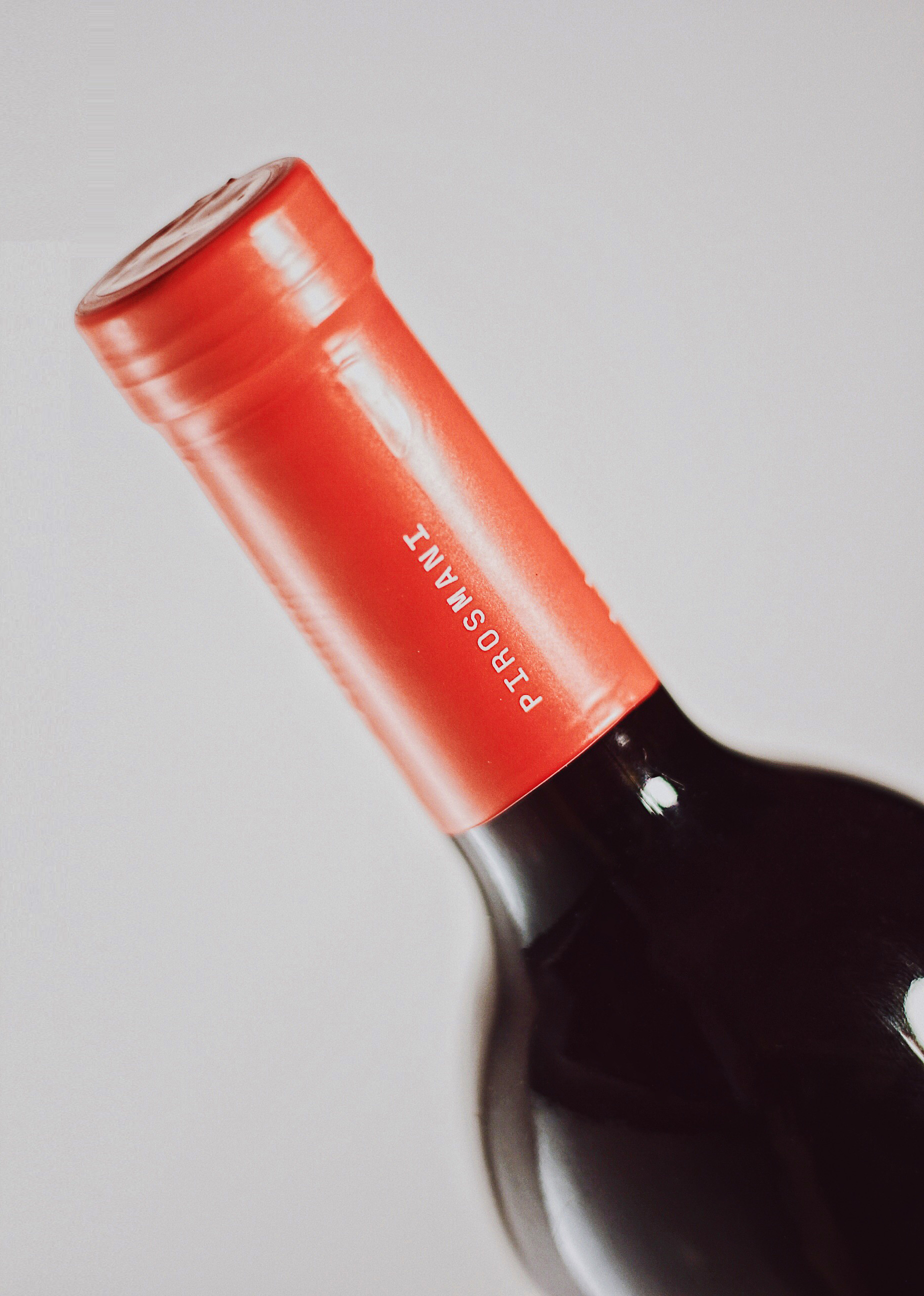 Pirosmani Red Semi-Sweet Wine


Pirosmani White Semi-Sweet Wine